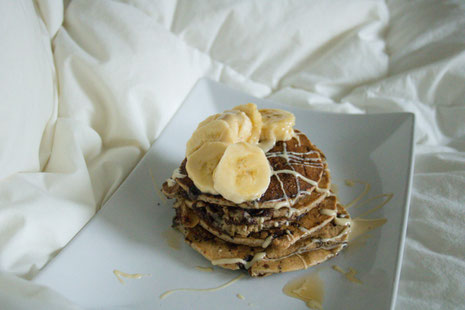 I tried many different pancake recipe and I never thought that the best one would be this easy. These are simply delicous and so easy to make. You can subtitute an apple to the banana if that's what you prefer.
What you need;
40g oats
1 tsp baking powder
1.25 dl plantmilk
Additional:
chocolate chips
ground almonds
vanilla
cinnamon
Grind the oats so you get an oat flouer and add the baking powder. Next add your plantmilk and blend it. Lastly blend it again with the banana.
Now you can bake your pancakes, always keep an eye on them so they don't burn. Flip them when you can see bubbles on top.
I like to serve them with fresh fruit, berries, almond butter and date sirup.
Enjoy