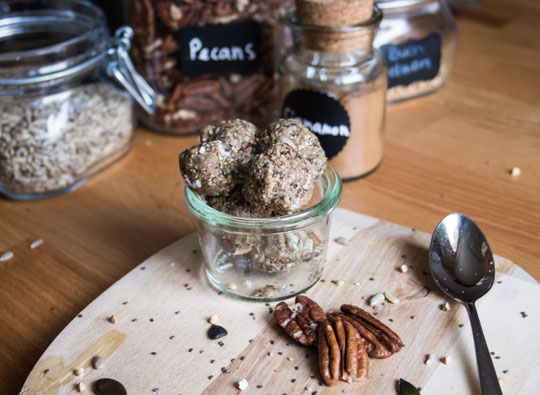 I made rawnola for the first time two days ago and I'm already hooked on it. Rawnola is basically granola but you don't bake it. I like to make rawnola for breakfast and eat it with fruit and soy yogurt. With the leftover rawnola I make these energy balls. You can vary some of the ingredients as you like, however, keep the basic ingredients oats, buckwheat, and dates.
Ingredients:
30 g oats
40 g whole buckwheat
1 tbsp chia seeds
1 tbsp pumpkinseeds
1 tbsp sunflowerseeds
1 tbsp almondbutter
3 Medjool dates  or 5 normal dates
30 g pecans
dash of cinnamon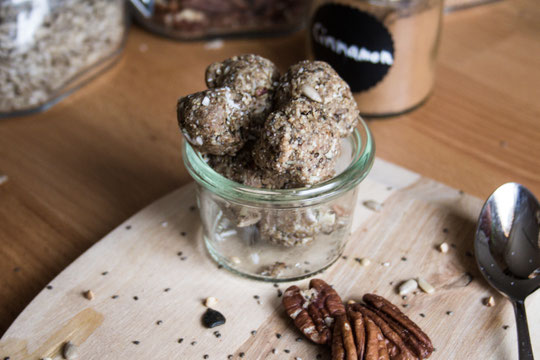 Place all the ingredients in a blender and pulse until everything is combined.
Form small balls with your hands. It's that easy. 
You can keep them in the refridgerator for about five days or freeze them. 
Enjoy!
Happy New Year!
Moïra