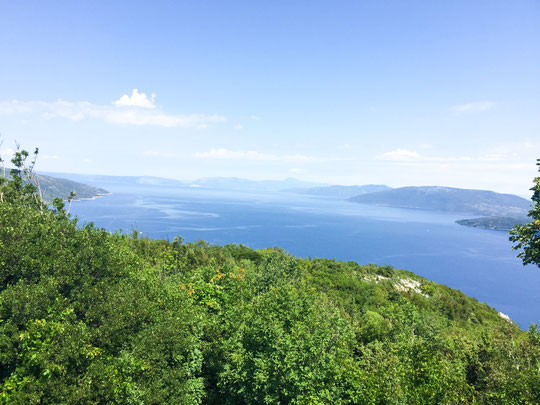 ---
In the summer of 2018, I went to Croatia with my family for three weeks. We've been spending our summer vacation in Croatia for the last seven years. We've always had good experiences. Today I'm sharing one of the best. 
About Cres
---
Cres is an island on the Adriatic Sea, in Kvarner Bay in Croatia. It used to be connected with the Island Lošinj, but they divided it by creating a small channel. The two islands are now connected by a moveable bridge which opens up the channel twice a day to let boats and small ships through.
On the way there
---
We drove from Switzerland through Italy where we stopped for one night at Lake Garda. On the second day of our trip we drove via Slovenia and to Rijeka, Croatia. There is a bridge from Rijeka to the island Krk. We then had to drive across Krk to the ferry that goes over to Cres.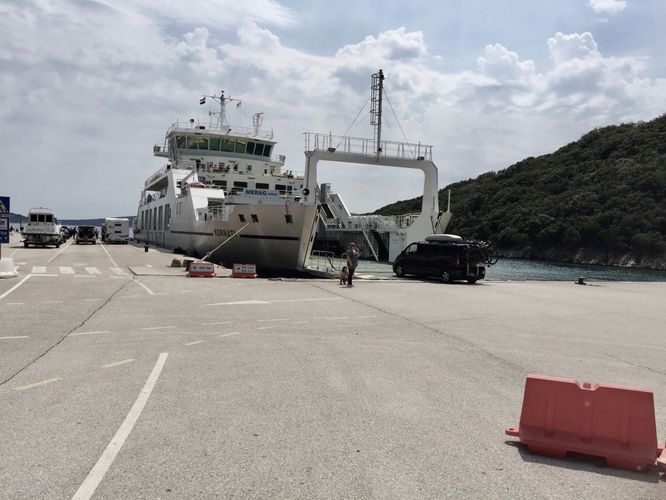 Where we stayed
---
We stayed at a campground in Martinšića called 'Slatina'. I recommend staying there if you want to camp. You can also rent apartments or houses that are really nice. Just check out your options.
Nature
---
The nature on Cres is absolutely stunning. You can go biking, hiking or running. It's also really quiet, so if you aren't the kind of person who wants to party all the time, you should definitely visit Cres.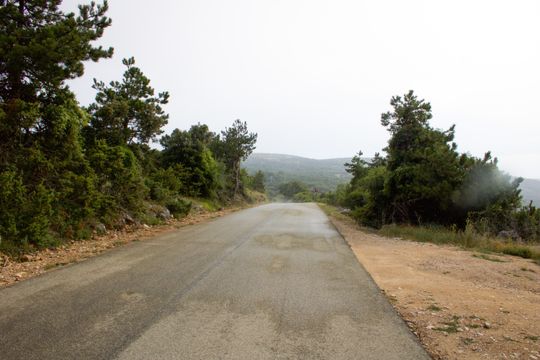 Beaches
---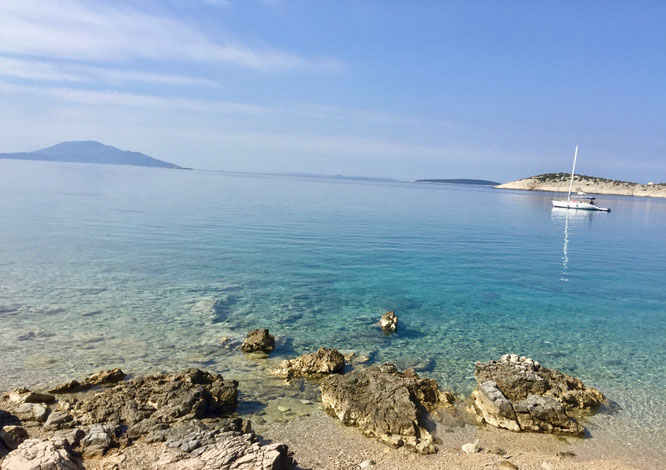 The beaches are either rocky or covered with small stones.. A big advantage is that the stuff you take to the beach actually stays clean and doesn't get full of sand. The water in Croatia is unbelievably clear, beyond imagination. The view is stunning.
What about vegan food?
---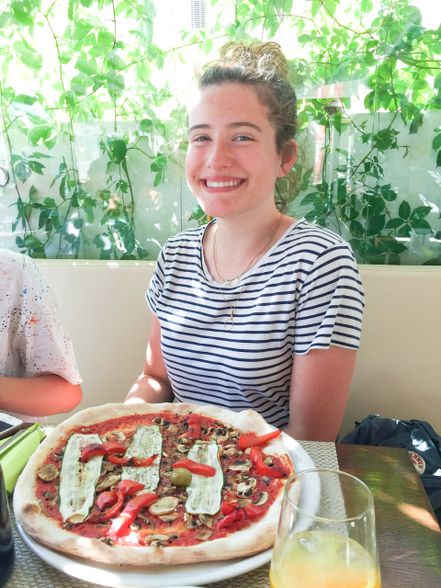 I'm happy to tell you that finding vegan food is absolutely no problem. Just ask for your pizza without cheese.  A great local dish, swiss chard with boiled potatoes, can be found just about anywhere and is offered as a side dish. If you go to Mali Lošinj, I highly recommend going to 'Restaurant Bocca Vera'. My family and I loved it!
 There are fruit and veggie stands to be found everywhere, as well. Just look at this beautiful corn!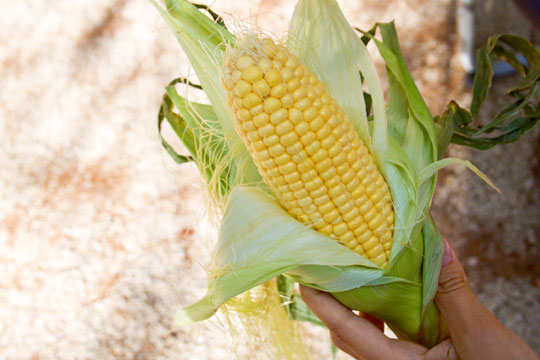 Day trips from Cres
---
On Cres there are so many small villages and towns. Just get into your car and start driving. That's what we did. We explored the island and visited some of these unknown places.
Mali Lošinj, Lošinj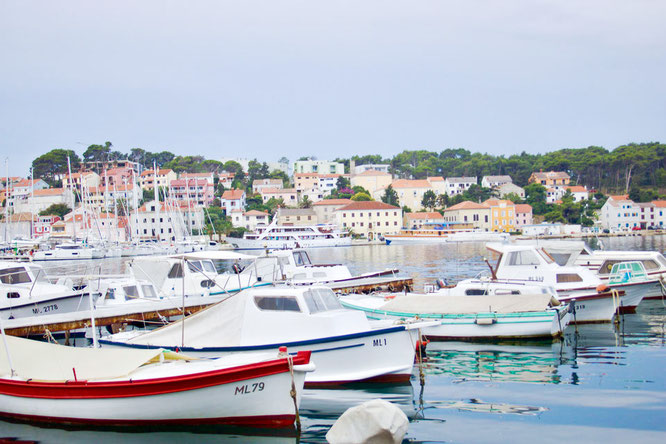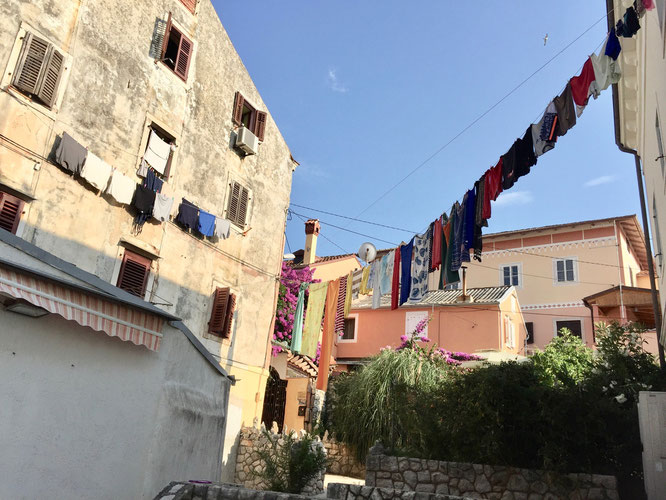 Osor, Cres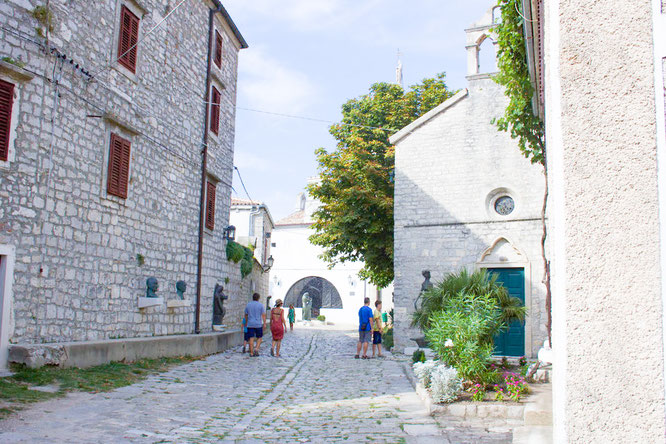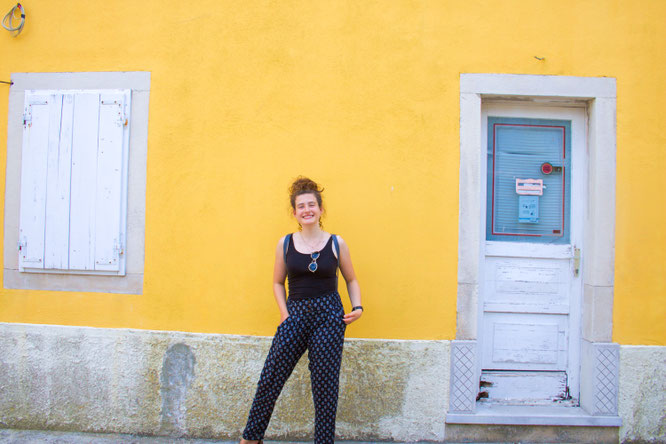 Thank you for stopping by. Hope you enjoyed it and let me know about your favorite place. 
Until next time.
Moïra